The Wolfpacker Magazine
A full-color glossy magazine, published 6 times per year, that provides preseason previews of NC State's basketball, football and Olympic sports teams, as well as feature stories and recruiting coverage.
Click Here To Subscribe!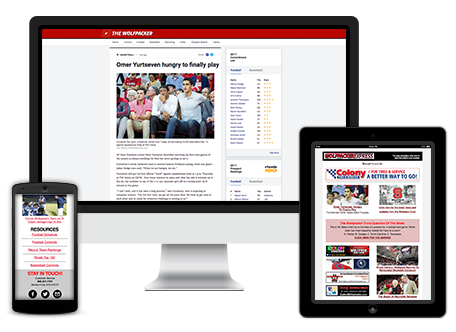 The Wolfpacker Express
An electronic newsletter posted twice-weekly throughout the football season and weekly during basketball season to deliver you up-to-date information in a timely manner!
Join The Mailing List
Go Inside NC State Sports
TheWolfpacker.com is the best site for NC State football, basketball and recruiting coverage. Members can access daily recruiting updates, breaking news items and analysis, recruit videos, message boards and more.
Learn More!
The Wolfpacker has been America's foremost authority on NC State football for over a quarter century.
Recent issues of The Wolfpacker Express Newsletter
NC State Basketball Coach Hot Board: Version 1.0
Who are some of the candidates for the job?
Click here to read this issue!
Save
Baseball Opens Season In Hawai'i This Friday — Without Elliott Avent
Pack coach will miss game one of series.
Click Here To Read This Issue!
Save
Save

Wolfpack Sticks To Blueprint In 2017 Recruiting Class
Pack continues to add more height to the roster, like 6-3 receiver Emeka Emezie.