The Wolfpacker Magazine
A full-color glossy magazine, published 6 times per year, that provides preseason previews of NC State's basketball, football and Olympic sports teams, as well as feature stories and recruiting coverage.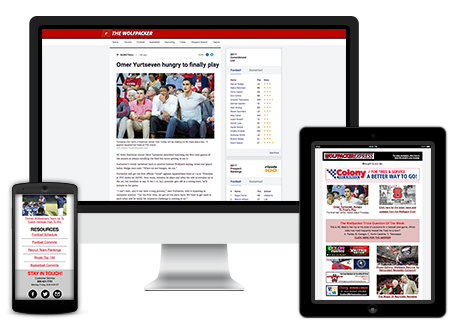 The Wolfpacker Express
An electronic newsletter posted twice-weekly throughout the football season and weekly during basketball season to deliver you up-to-date information in a timely manner!
Go Inside NC State Sports
TheWolfpacker.com is the best site for NC State football, basketball and recruiting coverage. Members can access daily recruiting updates, breaking news items and analysis, recruit videos, message boards and more.
The Wolfpacker has been America's foremost authority on NC State football for over a quarter century.
Recent issues of The Wolfpacker Express Newsletter
Exclusive Q&A With Wolfpack Head Coach Dave Doeren
Doeren talks with The Wolfpacker ahead of Thursday's first spring practice.
NC State Aims To Boost NCAA Tournament Resume
The Pack begins a crucial stretch with a home showdown against Duke Wednesday night.
Quick Hits From NC State's Win At Syracuse
The Pack uses a strong shooting effort to knock off the Orange on the road.