The Wolfpacker Magazine
A full-color glossy magazine, published 6 times per year, that provides preseason previews of NC State's basketball, football and Olympic sports teams, as well as feature stories and recruiting coverage.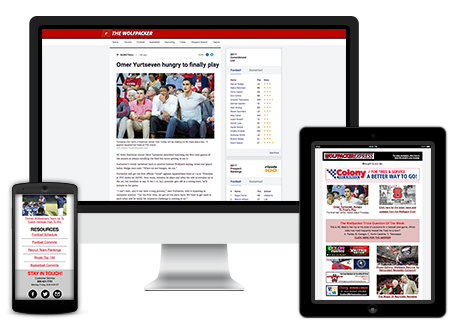 The Wolfpacker Express
An electronic newsletter posted twice-weekly throughout the football season and weekly during basketball season to deliver you up-to-date information in a timely manner!
Go Inside NC State Sports
TheWolfpacker.com is the best site for NC State football, basketball and recruiting coverage. Members can access daily recruiting updates, breaking news items and analysis, recruit videos, message boards and more.
The Wolfpacker has been America's foremost authority on NC State football for over a quarter century.
Recent issues of The Wolfpacker Express Newsletter
ACC Releases Fall Football Opponents
League presidents approve an 11-game schedule model that includes 10 conference games.
Five-Star Center Sophie Hart Joins The Wolfpack Class
Head coach Wes Moore picks up his third five-star rising senior commit.
Ruffin McNeill And Dave Doeren's Relationship Built On Trust
NC State hired the former East Carolina head coach to be a special assistant to Doeren.