Frequently Asked Questions
Please check below for some frequently asked questions! If you need help accessing your account, reading the digital edition or placing an order, please call our Customer Service Department at 800-421-7751 (Monday-Friday, 9am – 5pm ET)
Why did your account number change?
In March 2021, The Wolfpacker launched a new customer service portal to allow subscribers better access to their account. This required new account numbers. Please check your mailing label on the May/June issue for your new number or CLICK HERE to enter your email address and have it sent directly to you now.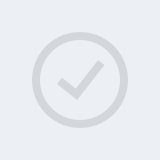 Subscriber Login
Subscribers can log in to the account portal HERE to view or change mailing address or email address, renew a subscription, start or renew a gift or check on remaining issues. Your account number can be found on your magazine cover or envelope (starting with the April 2021 issue).
Digital Editions
​The digital edition of The Wolfpacker is INCLUDED with your paid subscription to the magazine. It has the same great content as the print version and is available the day that each issue goes to print. Log in to your account HERE and enter your account number.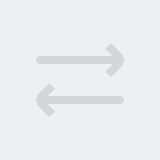 Late Or Missing Issues?
Effects of the Covid-19 pandemic, including a surge in package deliveries, has slowed the delivery of magazines in some areas. The 2021 publishing schedule is shown below. Please allow a full 2 weeks to receive each issue.
I DON'T KNOW MY ACCOUNT NUMBER
Your account number is located on your magazine mailing label above your name.  You can retrieve your account number by entering your email address here. If your email is not on your account, please call us (Monday-Friday) at 800-421-7751.
Delivery Questions/Address Changes
WHAT IS MY SUBSCRIPTION STATUS?
We will notify you when your subscription is about to expire. We send both email and print notices in advance to ensure you won't miss an issue. Your renewal order will be added to the end of your current subscription. You can sign into your account using your account number and postal/zip code to check the status of your subscription.
HOW DO I CHANGE MY MAILING ADDRESS?
To update your mailing address please sign into your account using your account number and postal/zip code.
Don't remember your account number? You can retrieve your account number by entering your email address here.
Once you are signed in, click on "Change" beside your address and update your account information, then click "save". If you are unable to sign in you may also email thewolfpacker@comanpub.com or call us at 1-800-421-7751 and we will update your address for future mailing.
We print our magazine mailing labels in advance; therefore, it may take a few weeks for the change to be effective. Please keep that in mind if you are missing an issue after a move. 
HOW DO I ORDER A BACK ISSUE?
To order a print back issue,
CLICK HERE.
Our inventory is limited to one year of previous issues.
For issues older than one year, please call our circulation department at 1-800-421-7751 to check if we have the issue in stock.  We ship back issues via U.S. post and shipping prices may vary depending on the issue weight when multiple copies are ordered.
DUPLICATE OR MISSING ISSUES?
If you are receiving duplicate issues, please look at the account numbers on your magazine mailing labels. If the numbers are identical, then this is likely a one-time printing error. If the account numbers are different, please report the error. If your issue is delayed more than a month please report the missed issue. Your subscription will be extended to make up for the missed issue or if you would prefer to receive a replacement issue we can check if we have any in stock.
SNOWBIRD ADDRESS CHANGES
I'm a "snowbird" who travels to different addresses based on the season. How do I let you know where I am?
When you log in to your account (see item above) you can change your address to wherever you wish to receive the next issue. Please make your changes at least a week prior to the mailing date on our publication schedule.
CHANGING DELIVERY METHOD
What happens if I want to change my delivery options?  How quickly does that take effect?  ?
Please call us at 800-421-7751 (Mon-Fri, 9-5 ET) if you wish to change your subscription type. Your remaining issues will be converted to the desired delivery status (which will change your expiration date). Conversion takes place immediately and affects the next issue that is published.
WHAT IS THE DIFFERENCE BETWEEN PERIODICAL AND FIRST-CLASS MAIL?
Periodical subscriptions are mailed with your address imprinted directly on the cover. The standard delivery time varies greatly by region and postal route, but can take anywhere from 3 to 10 business days. If you are experiencing longer than 2 weeks to receive an issue, you might consider a first-class subscription.
First-class subscriptions are inserted into an envelope before mailing. This not only ensures less damage through the postal system but also faster delivery. The USPS says to allow up to 7 business days. Holidays, weather challenges, and the COVID-19 pandemic can factor into delays, but generally this is the fastest option, other than digital delivery, for time-sensitive content.
WHAT ARE THE RELEASE DATES FOR THE MAGAZINE?
Our magazines are every two months. The digital newsletters are emailed every week during basketball season and twice weekly during football season, plus extra newsletters throughout the year.
Subscriptions will start with the next publication date unless a back issue is requested.
2021 Publication Schedule
| Issue cover | Mail Date* |
| --- | --- |
| Jan/Feb 2021 | Dec. 22 |
| March/April 2021 | March 4 |
| May/June 2021 | April 30 |
| July/Aug 2021 | July 12 |
| Sept/Oct 2021 | Sept. 7 |
| Nov/Dec 2021 | Oct. 22 |
| *All dates approx. and subject to change | |