The Wolfpacker Magazine
A full-color glossy magazine, published 6 times per year, that provides preseason previews of NC State's basketball, football and Olympic sports teams, as well as feature stories and recruiting coverage.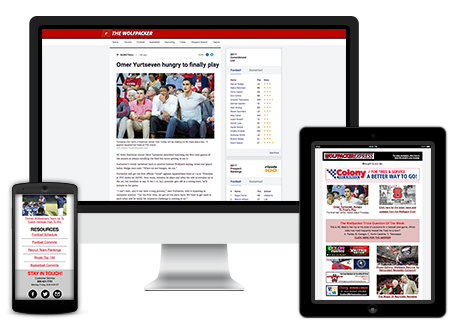 The Wolfpacker Express
An electronic newsletter posted twice-weekly throughout the football season and weekly during basketball season to deliver you up-to-date information in a timely manner!
Go Inside NC State Sports
TheWolfpacker.com is the best site for NC State football, basketball and recruiting coverage. Members can access daily recruiting updates, breaking news items and analysis, recruit videos, message boards and more.
The Wolfpacker has been America's foremost authority on NC State football for over a quarter century.
Recent issues of The Wolfpacker Express Newsletter
Defensive Back Tanner Ingle Makes A Verbal Commitment To NC State
Ingle was formerly committed to Tennessee.
NC State Recruiting Class Has Four Ranked In The Rivals250
That ties for the most in school history.
Payton Wilson Visits NC State Again
The four-star linebacker was once committed to UNC but has reopened his recruitment.