The Wolfpacker Magazine
A full-color glossy magazine, published 6 times per year, that provides preseason previews of NC State's basketball, football and Olympic sports teams, as well as feature stories and recruiting coverage.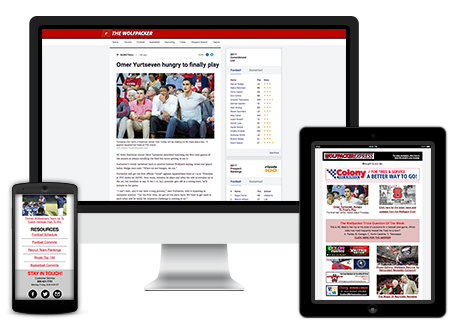 The Wolfpacker Express
An electronic newsletter posted twice-weekly throughout the football season and weekly during basketball season to deliver you up-to-date information in a timely manner!
Go Inside NC State Sports
TheWolfpacker.com is the best site for NC State football, basketball and recruiting coverage. Members can access daily recruiting updates, breaking news items and analysis, recruit videos, message boards and more.
The Wolfpacker has been America's foremost authority on NC State football for over a quarter century.
Recent issues of The Wolfpacker Express Newsletter
Gator Bowl Was Special For Rod Johnson
NC State returns to Gator Bowl on Monday
Dave Doeren Ready To Welcome Large Group Of Early Enrollees
Sixteen signees will arrive in the spring.
Quarterback Ty Evans Flips His Commitment To NC State
Evans was previously committed to Colorado.