The Wolfpacker Magazine
A full-color glossy magazine, published 6 times per year, that provides preseason previews of NC State's basketball, football and Olympic sports teams, as well as feature stories and recruiting coverage.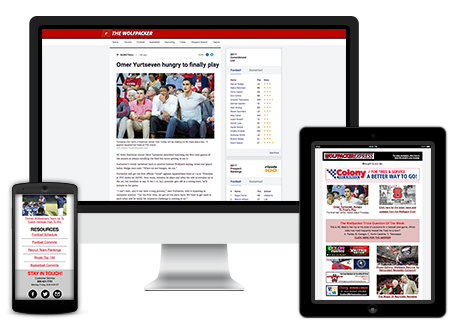 The Wolfpacker Express
An electronic newsletter posted twice-weekly throughout the football season and weekly during basketball season to deliver you up-to-date information in a timely manner!
Go Inside NC State Sports
TheWolfpacker.com is the best site for NC State football, basketball and recruiting coverage. Members can access daily recruiting updates, breaking news items and analysis, recruit videos, message boards and more.
The Wolfpacker has been America's foremost authority on NC State football for over a quarter century.
Recent issues of The Wolfpacker Express Newsletter
New Director Of Athletics Boo Corrigan Found The Perfect Fit
Corrigan has been the AD at Army.
NC State Hopeful Markell Johnson Can Return In The Near Future
The junior guard has missed the last two games with an injury.
Tim Peeler: Women's Basketball Off To Historical Start
NC State 17-0 going into Sunday's game vs. Virginia Tech